LEARN DROW - Lesson 1
Singular and Plural of Nouns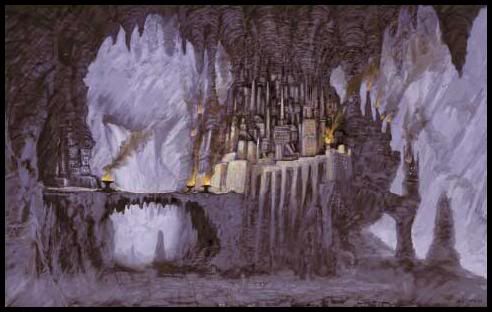 Singular nouns are made plural by adding -en if the word ends in
a consonant or adding just -n if the word ends in a vowel.
orbb = spider
orbben = spiders
da'ur = leg
da'uren = legs
faern = wizard
faernen = wizards
velve = dagger/blade
velven = daggers/blades
Almost all nouns will end in a consonant and you will add -en to form the plural.
Keep in mind that there are some exceptions to this rule.
Exercises
Fill in the blanks
SINGULAR
PLURAL
magthere
school
schools
eye
solen
eyes
dalhar
child
children
ally
abbanen
allies
har'ol
cave
caves
page revision: 41, last edited: 09 May 2009 23:47